"Good stories take you from here to there"

  MP3 FARM STORIES & OTHER ADVENTURES 

    This is definitely the place to find a variety of farm stories and adventures

     about real animals, whimsical creatures and lovable kids

Want MP3 and PDF stories downloaded immediately? 

                                 Follow the links                          

Please report any broken links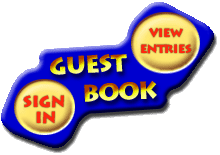 Website opened December 23 2005

Website updated January 2014

Updated March 2020 for those self-isolating because of COVID-19  

Hi Mom, Dad and Caregiver: Do you need a good story for your child to spend quality time with character-building animals, whimsical creatures or lovable kids? Then check out the following:

Travel Stories/Booster-Seat Stories: Need some entertainment for that long trip? We've got just the story for you.

Home sick today?  Stories for sick days.

Down-Time?  Time out, but want to make it positive. Try some stories with good lessons and values. 

Bedtime stories? Why not invite one of our story friends to share this time with your child. 

Not every child can come to a farm and meet animal friends, whimsical creatures and lovable kids, explore an old house or learn who lives under the pond hill. But you can when you listen to and read about Stormy the Watch-Cat, the Troll Brothers, Mermaids Eushenie and Miss Meadow M'am, Jenny Wren, Dolly and Jack Donkey, Oliver the Barn Owl, Hetty the Hen and so many more friends.  

We invite you to find out more about the stories by visiting the StoryPage Catalogue and reading the newsletters. Can you imagine children from all around the world coming together on this website at different times? That's what Come to the Farm is all about - a place for children who like stories.  

MeadowLane and Come to The Farm stories are now one, joining with Little Red Barn. You'll see invitations to come to the farm and also to the little red barn for more adventures.  See you there.

FOR THE YOUNG AND YOUNG AT HEART

More and more, adults who were born in the farmhouse, lived on a farm, walked that long concession to a one-room school house or played among the corn stalks are loving these farm stories. 

WHO'S TALKING ABOUT COME TO THE FARM STORIES

Kimberley Payne of Millbrook, ON  (Fun, fitness and Faith) says: "I just listened to 
The Good Troll.
 What a fun story!" 
"Donna, the newsletter is terrific, and this audio site looks wonderful!  I've passed the information on to friends with children who would love your stories." Anne (A.R.) Grobbo (The Gloria Trevisi Mysteries), 

"I love The Attic Door and will listen to the other one later. I look forward to many more stories  and pray for the right narrator. Sharon does a great job as narrator! Ruth Coghill, Fergus, Ontario (Women of Worth).

"These stories are perfect to add to the library I'm building for my granddaughter." Linda Sinclair, Mount Forest (Grandmother).

Looking for other books and articles by Donna Mann - link to

It's still down-time 

in some parts of the 

world because of 

variants of COVID. 

During this difficult 

period in history, come and enjoy FREE stories for the young and young at heart. 

Stories have always been free in audio or in PDF.

Meadowlane (2002) or Come to the Farm (2012)


Recorded at Little Box Studio: Durham, Ont

Meadowlane Audio-Corner

Hope Radio - 94.7

Come to the Farm Stories supports Camp Quality "Lifting the spirits of children with cancer."  

https://campquality.org